Spectrum have been installing exceptional windows & doors since 2003. We sell the finest Continental products to our customers who are building their own homes, or extending or perhaps just upgrading their windows.
Spectrum's ethos is about providing an honest  yet premium service to the customer. Treating the customer as we would like to be treated. We aim to provide a service which matches the high-end products we work with.
Our market is people building their own homes, extending their home or simply upgrading their winows to something with better performance. People who want something special, something innovative, technically advanced, energy-efficient and on a different quality level.
Recognition
We have been appointed Internorm 1st Window Partner, Gold Level, in recognition of our exceptional service, product knowledge and expertise. More >>
Solarlux have also appointed us as an 'Quality Partner', one of only five in the UK. Apart from the exceptional service level we provide, this allows us to offer an enhanced manufacturers warranty, not available to 'ordinary' dealers.  More >>
Nationwide
We are based in Shropshire, but we undertake jobs throughout Great Britain. We have a showroom in Shropshire, but also have access to the Internorm's London showroom (by appointment) and the Solarlux showroom in Welwyn Garden City.
Showroom
We have recently further expanded our Shropshire showroom to allow room for the CERO minimal-frame sliding doors and new Solarlux products. We now have 3000 sq.ft of display space, one of the best stocked showrooms in the country.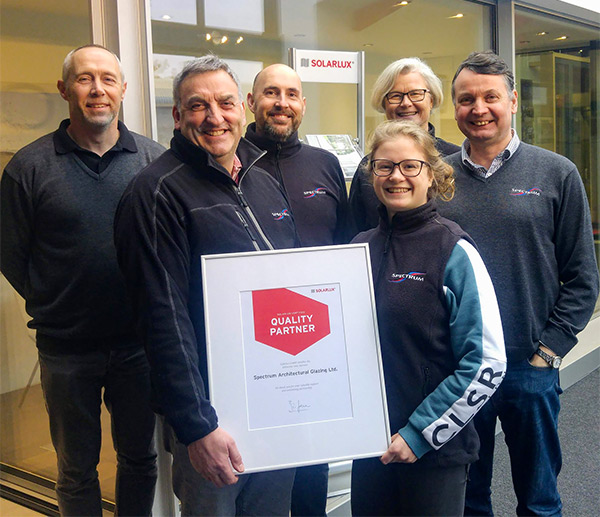 Spectrum are Solarlux Quality partners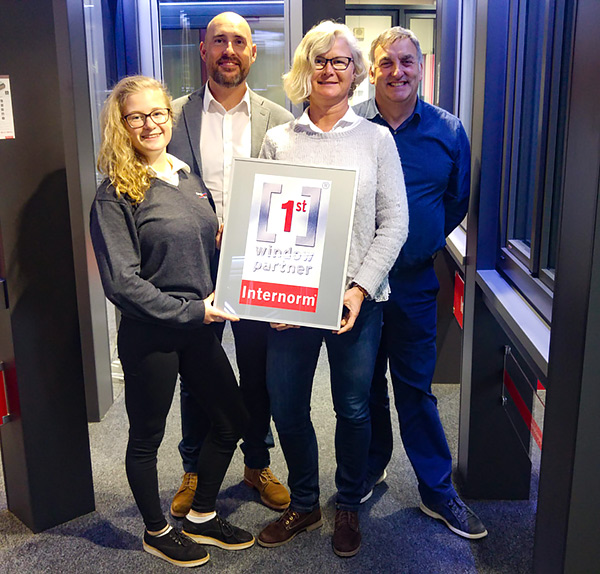 Spectrum are Internorm 'Gold Level' [1st] Window Partners